(Regina, Sask) This evening at a five o'clock reception held at Regina's Hotel Saskatchewan, the Clarence Campeau Development Fund (CCDF) will launch its latest economic initiative designed to support strong, successful, Métis women entrepreneurs across Saskatchewan.
CCDF's Indigenous Women Entrepreneurship (IWE) program will offer tools and resources for Indigenous women to build or grow their businesses, including: access to a dedicated women's Business Development Officer; workshops, training and mentorship on business and entrepreneurship; financial support for Métis women in Saskatchewan who want to start or scale a business, and networking opportunities.
"CCDF was one of four Aboriginal Financial Institutions (AFIs) out of 59 AFIs across Canada to have an existing lending program designed specifically for Metis women," said Pam Larson, Chief Executive Officer of CCDF. "We are excited to add the IWE program to our suite of offerings as it fills the gaps in our current programming and we will now be able to help more Metis women in business because of dedicated staff, training, and micro-lending for part-time, home-based businesses."
Developed in partnership with Indigenous Services Canada (ISC) and the National Aboriginal Capital Corporations Association (NACCA), Larson says one of CCDF's goals for the IWE micro-lending framework is to assist Métis women entrepreneurs in overcoming hurdles accessing financing and building credit by funding the entire start-up or assisting them in leveraging other financing from financial institutions.
"The IWE program represents an opportunity for CCDF to assist even more Métis women in Saskatchewan than ever before to elevate their communities while pursuing their business goals and dreams," said Victoria Gagné, Indigenous Women Entrepreneurship Program & Business Development and Community Relations Specialist. "To get more Métis people to a place where they can pursue entrepreneurship, we must overcome systemic barriers by investing time, energy, network support and funding in these remarkable Saskatchewan Métis women-led startups with significant growth potential."
Businesses funded under the IWE program must be for-profit and demonstrate viability through a sound business plan. The maximum loan contribution is $20,000 (minimum of 50% of project costs), the grant is dependent on need and applicants must contribute a minimum of 5% equity to the project.
"Entrepreneurship is a passion and a promising pathway for Métis people in Saskatchewan to create opportunity and build generational wealth for themselves, their families and communities," added Larson. "Being able to offer tailored business programs and financing to Métis women is vital for CCDF, which strives to ensure all Métis people in Saskatchewan have access to equitable services now and for generations to come."
"Starting my own business has been a dream of mine for a long time. I have been doing beauty and cosmetic treatments as a passion project for a while but now with the support from Clarence Campeau Development Fund, I have accessed a micro-loan and I am now taking my side hustle full-time."
– Saskatchewan Métis entrepreneur Brittney Langan, owner BB Beautique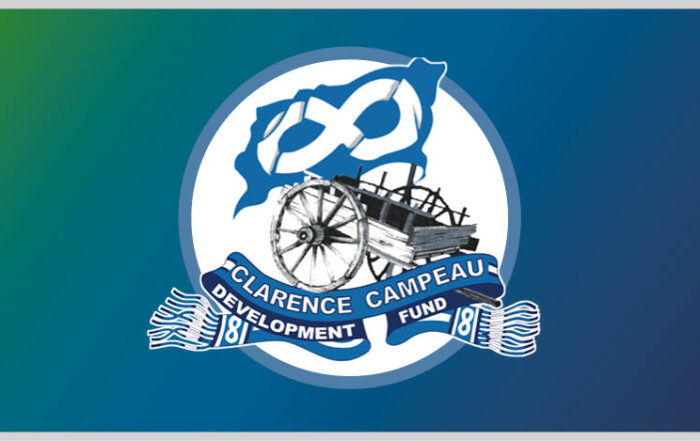 For more information or interviews: Pam Larson 306-657-4870
About the Clarence Campeau Development Fund: The Clarence Campeau Development Fund (CCDF) was established in 1997 with the objective of stimulating economic development activities of Métis people and communities. It does so by providing equity for Métis businesses, support to community economic development initiatives, and assistance for the development of the management skills of new and existing Métis business owners and entrepreneurs. CCDF is recognized as the most successful and professional Métis Financial Institution in the country.