Saskatoon, Saskatchewan – The Clarence Campeau Development Fund (CCDF) is proud to announce the new "Métis Entrepreneur Equity Program (MEEP).  The new funding was received from the National Aboriginal Capital Corporation Association and the Government of Canada, which will provide qualified Métis entrepreneurs and Métis Communities access to equity in the form of a non-repayable contribution to finance a viable business start-up, expansion or acquisition.
"This new program will compliment our current package of offerings, ensuring CCDF remains the first stop for Métis entrepreneurs looking for affordable financing," said Pam Larson, CEO of the Clarence Campeau Development Fund. "Funding programs like this one are pivotal to supporting and advancing economic development and opportunities for Métis people in Saskatchewan."
"The non-repayable contribution can be used to cover operating costs, marketing costs, costs associated with business innovation and growth, the costs of engaging consultants and other qualified professionals and costs associated with training or mentoring," continued Larson. "Métis business owners, in addition to strengthening the Saskatchewan economy, create jobs and contribute greatly to preserving and promoting our distinct Métis heritage, which includes a rich history of entrepreneurial culture."
The new program will provide a non-repayable contribution of up to 40% of eligible project costs to a maximum of $99,999, and a contribution to Métis communities to a maximum of $250,000. Any non-repayable contribution must be based on demonstrated need. To be eligible, Métis entrepreneurs and communities must contribute a minimum of 10% cash equity to the business.
"Recognition of the economic contributions of Saskatchewan's Métis entrepreneurs, while bolstering their chances of future success sends a vital message of hope and fuels optimism," said Larson. "The Métis business sector is innovative, thriving and has much to offer its people, and the Saskatchewan economy.
"As the CCDF continues to play a central role in providing financing and other vital resources for Métis businesses, we see that the opportunities are limitless."
For more information on this new program and other financial resources and support services for Métis individuals and businesses, please visit clarencecampeau.com. Applications for the Métis Entrepreneur Equity Program are open.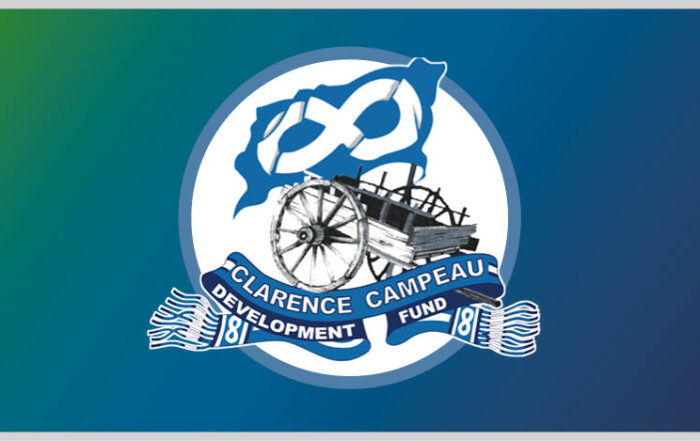 About the Clarence Campeau Development Fund
The objective of the Fund is to stimulate economic development activities of Métis people and communities. As the first stop for Métis entrepreneurs and communities in Saskatchewan, we leverage relationships with funding partners, industry, and communities to meet the evolving needs of Métis businesses.
CCDF is "Canada's Leading Métis Financial Institution"
For more information about the Clarence Campeau Development Fund, please contact:
Pam Larson, Chief Executive Officer
P: 306-657-4870  |  E: pam@clarencecampeau.com  |  www.clarencecampeau.com