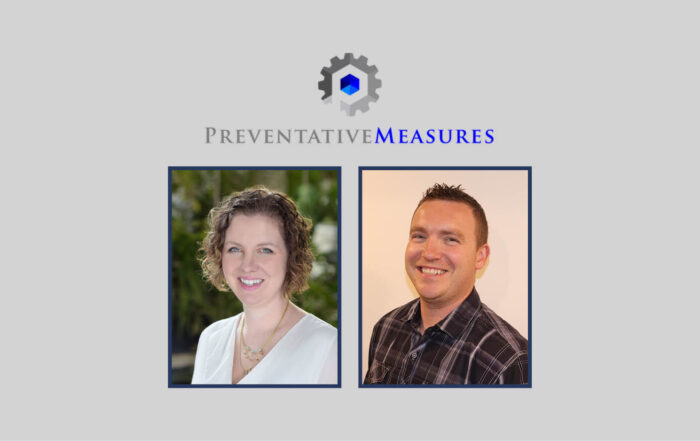 In early 2019, Preventative Measures was established when a need for soft skills training in the workplace and safety industry was identified and that gap needed to be filled. Since then, we have had the opportunity to work with numerous organizations and companies from not only in Saskatchewan, but across the globe. Most of our training leading up to the pandemic was delivered in-person with the goal of creating easy to use training products and presentations for a wide variety of clients.
As COVID-19 became more prominent around the world, we recognized that we would have to adapt our training methods and move to an online system for delivering education and training. This is when we decided to approach Clarence Campeau Development Fund and share our idea on how to expand our deliverables to an online environment. This transition for our company, although a major change, couldn't have been any more seamless. With their help and guidance, we were able to begin the major undertaking of converting our in-person training into online courses. Their experience and professionalism through every step of this process has made this an overwhelmingly positive experience for our company. Over the last couple of months, we have moved 90% of our training into an online learning format and plan to have the remainder done by the end of May, 2021. 
As a company, we take pride in our mission to deliver both high quality and easy to use training for our clients and the general workforce. Just a few of the courses we offer include Post-incident debriefing, Working with a Multi-Generational Workforce, E-Learning Basics, Mental Health in the Workplace and many more. We have had the privilege of working closely with some fantastic companies and organizations from all over the globe. Some of these companies include Vallen USA, NASA, American Society of Safety Professionals, 3M, Saskatoon Tribal Council, various First Nations communities from across Saskatchewan and many other great partners.
We are proud to be a Saskatchewan-based, Metis Owned and Operated company. We are also honored to have the support and knowledge of the staff and team at CCDF on our side through this exciting journey.
Written by Delaney King & Cole Tait