Métis Youth Entrepreneur learns from seasoned pro.
When Colby Martin, 18, had the opportunity to take over a business from a family friend, he saw the potential to make a living doing work he enjoys while learning the ropes from an experienced professional.
"He was looking to get out and we saw an opportunity to work with him for a few years," Colby said. "He's been doing it for 56 years and we thought we could learn from him."
The former business owner works alongside Colby's crew, teaching them as they go, like a mentorship. Prairieboys Construction is a family business; his crew consists of his dad, his brother, his dad's cousin, and himself.
When he got the opportunity to take over the business, he was looking for the funding he needed to make it happen and found Clarence Campeau Development Fund.
"[They were] very excited that I was starting a company and helped us right through," Colby said.
CCDF worked with Colby to figure out which funding he should use, and they decided he should apply for the youth fund because 25 per cent of the remaining portion of the loan may be forgiven in the form of a grant.
The Youth Business Development Program is for people aged 18 to 35, and the purpose is to help young people establish a new business, purchase an existing business, or expand and renovate an existing business.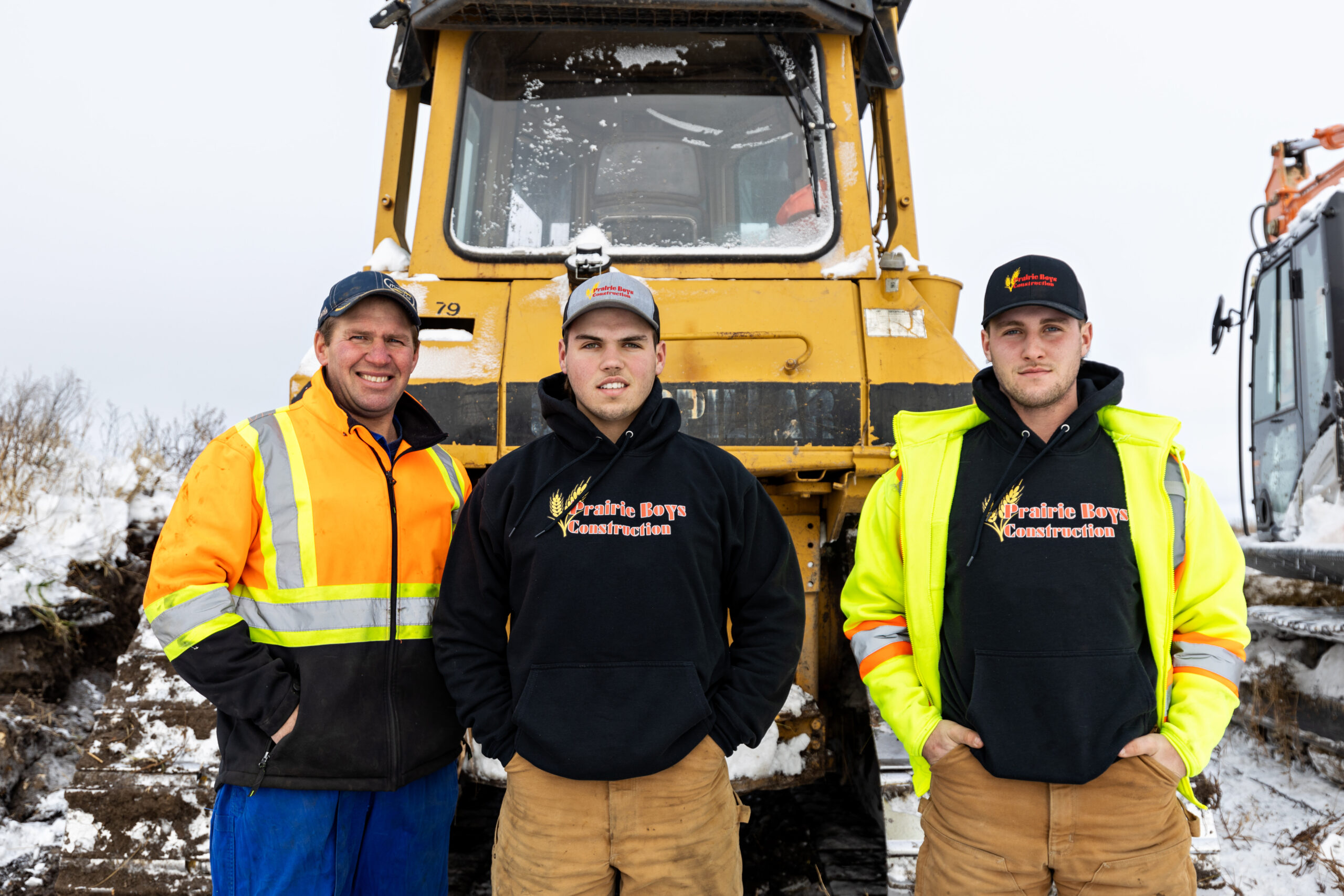 Colby used the funding to purchase machinery like a bulldozer, trackhoe, skid steer and gravel trailer.
He said he likes running heavy equipment, and he's learning about entrepreneurship, like how to source jobs and work with clients.
"You have to know what your client wants; you have to sit down and talk with them before the job," he said.
Right now he's mostly serving the St. Brieux, Sask., area, but he's looking to expand the areas he serves, as well as the type of work they do.
He has his eye on a bigger bulldozer and a bigger trackhoe, which would help him with jobs like road forming or road reconstruction — and he knows Clarence Campeau Development Fund will be an option when he's ready to take that step and grow his business.